H on Smith Darwin welcomes a new General Manager!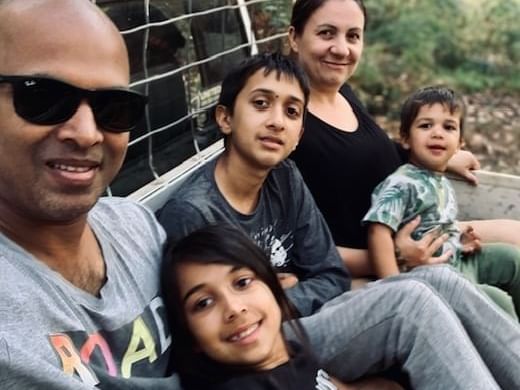 When it came to choosing his next career move, it was the spectacular sunset and rural feel of Darwin that drew our new General Manager, Sanjaya Karunathilake back to the top end.
Having previously worked in Darwin, it was an easy decision for Sanjaya to relocate his young family and take on the position of managing H on Smith Hotel and Frontier Hotel for the Halikos Group.
For over 20 years, Sanjaya has worked in the hotel industry in both city and regional properties across Darwin, Victoria and New South Wales. He brings a wealth of knowledge across food and beverage and rooms and has an unmatched passion and drive for providing an amazing guest experience.
Sanjaya's favourite features of his new hotel are the spectacular pool (named one of the best swimming pools in Darwin), the atmosphere at D Bar and Restaurant where you can enjoy a meal and drink poolside, but the best part of H on Smith is the amazing team of passionate staff he now gets to lead and work alongside.
Sanjaya is wrapped to be back in Darwin, he loves the diverse groups of people, amazing food, spectacular weather and the events that bring the city to life, but it hasn't been without its challenges. The COVID-19 pandemic really halted tourism and stunted the hotel industry, Darwin went two years without the backpackers, overseas guests and international students that it has come to rely on. This downturn is one of the hardest challenges he has faced as a General Manager, with both a lack of guests and lack of staff combining for a difficult two years for hotels nationwide. Darwin wasn't immune, but by contrast, has kept its head above water and Sanjaya is keen to work with both the local and state governments to incentivise people to come and work up in the tropical north.
Sanjaya would love to welcome you to Darwin to work, rest or play. It's always a good time of year to thaw out and enjoy all that Darwin has to offer, be it, famous Laksa, exciting festivals, markets and those amazing sunsets. No matter what you love, there is always something for everybody in magical Darwin.
What are you waiting for? Book your next stay today at H on Smith, Darwin and say hi to Sanjaya.